Losing Your Hair? Causes of Hair Loss and How To Treat It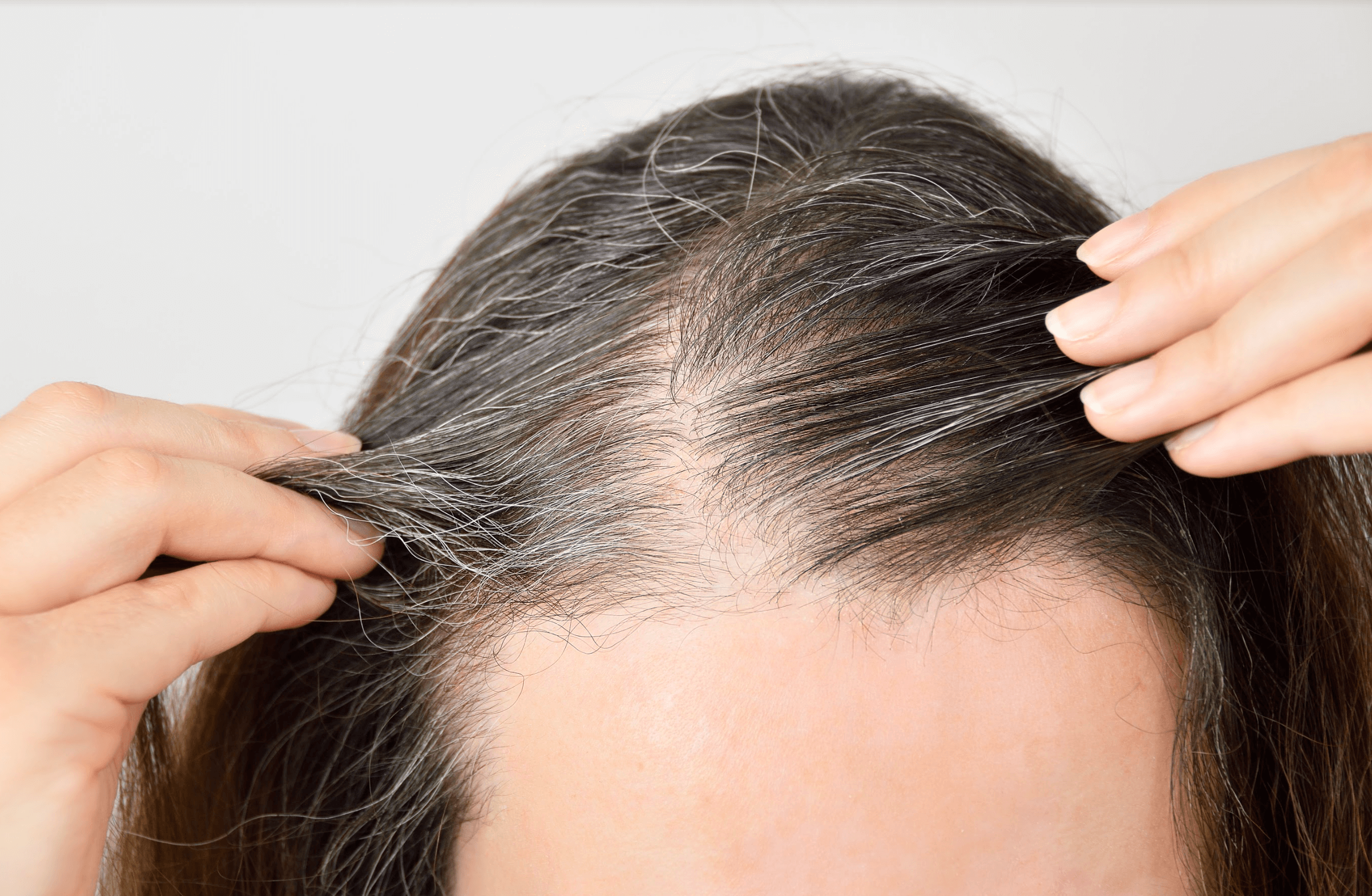 Countless men and women experience hair loss every day. This frustrating condition may cause you to hide your hair or even avoid social situations altogether. If you are concerned about your hairline, board-certified dermatologist Dr. Madeliene Elaine Gainers can create a custom treatment plan to revive your appearance.
Want to learn more about hair restoration? Discover the causes of hair loss when you schedule a consultation with the professionals at Madeliene Elaine. Our Chevy Chase, MD clinic can review your many options together.
Common hair loss causes
Genetics is the main reason why you may have balding or thinning hair. It can be inherited from your mother's or father's side of the family. Certain prescription drugs can also cause hair loss. Some examples include medications for depression, heart problems, or high blood pressure. Women may also notice thinning hair when taking hormone-based birth control pills. In fact, hormone fluctuations of any kind can change your hair quality and quantity. Other kinds of hair loss include:
Alopecia areata: an autoimmune disorder that attacks hair follicles

Anagen effluvium: irregular hair loss that happens in the growth stage

Androgenic alopecia: genetics and the dihydrotestosterone (DHT) hormone

Postpartum hair loss: pregnancy

Telogen effluvium: extreme stress

Traction alopecia: certain hairstyles or chemicals
How dermatologists diagnose hair loss
As you can see, there are many circumstances that lead to hair loss in Chevy Chase, MD. An experienced dermatologist, like Dr. Gainers, can discover the root cause during an examination. This allows our clinic to create the best treatment plan moving forward. In this appointment, our specialists will want to know whether your hair loss happened suddenly or gradually. We may also ask about your current medications and prescriptions, allergies, and health history. Dr. Gainers then performs a thorough examination of your scalp and hair.
Hair loss treatment options
Diagnostic tests will help Dr. Gainers understand whether you have a hormone imbalance, autoimmune issue, or other problem that's causing your hair loss. Addressing your underlying condition can make a big difference in the health and appearance of your hair. We may begin treatment using a conservative approach, then discuss other hair restoration options if this doesn't produce the desired results.
For example, platelet-rich plasma therapy can be effective for some patients. A hair transplant can also produce natural results with very little scarring. Madeliene Elaine offers both follicular unit transplant (FUT) and follicular unit extraction (FUE) for the right hair transplant candidates. It's also important to mention that we may recommend some lifestyle changes to prevent future hair loss. This includes avoiding certain hairstyles and products as well as changing your diet.
Hair restoration with Madeliene Elaine
While there are many reasons why you may experience hair loss or thinning hair, there are more options than ever to restore your hairline. A professional dermatologist should work hard to understand the root cause of your problem and develop a custom plan to address it. When you meet with board-certified dermatologist Dr. Madeliene Elaine Gainers, we can help you find a solution that prevents future hair loss while encouraging new growth. Learn about your treatment options, including our advanced hair transplants in Chevy Chase, MD, with an assessment at Madeliene Elaine today.